KAI Japanese Language School
KAI Japanese Language School is located in Shin-Okubo, Shinjuku, and since its establishment in 1987, has always had a well-balanced enrollment of multi-national students. Always taking an innovative approach, our general course uses our own originally developed teaching materials in digital form on iPads. In addition to the general course, we support Japanese language study through a variety of courses, including short-term practical conversation course, private lesson, and corporate training.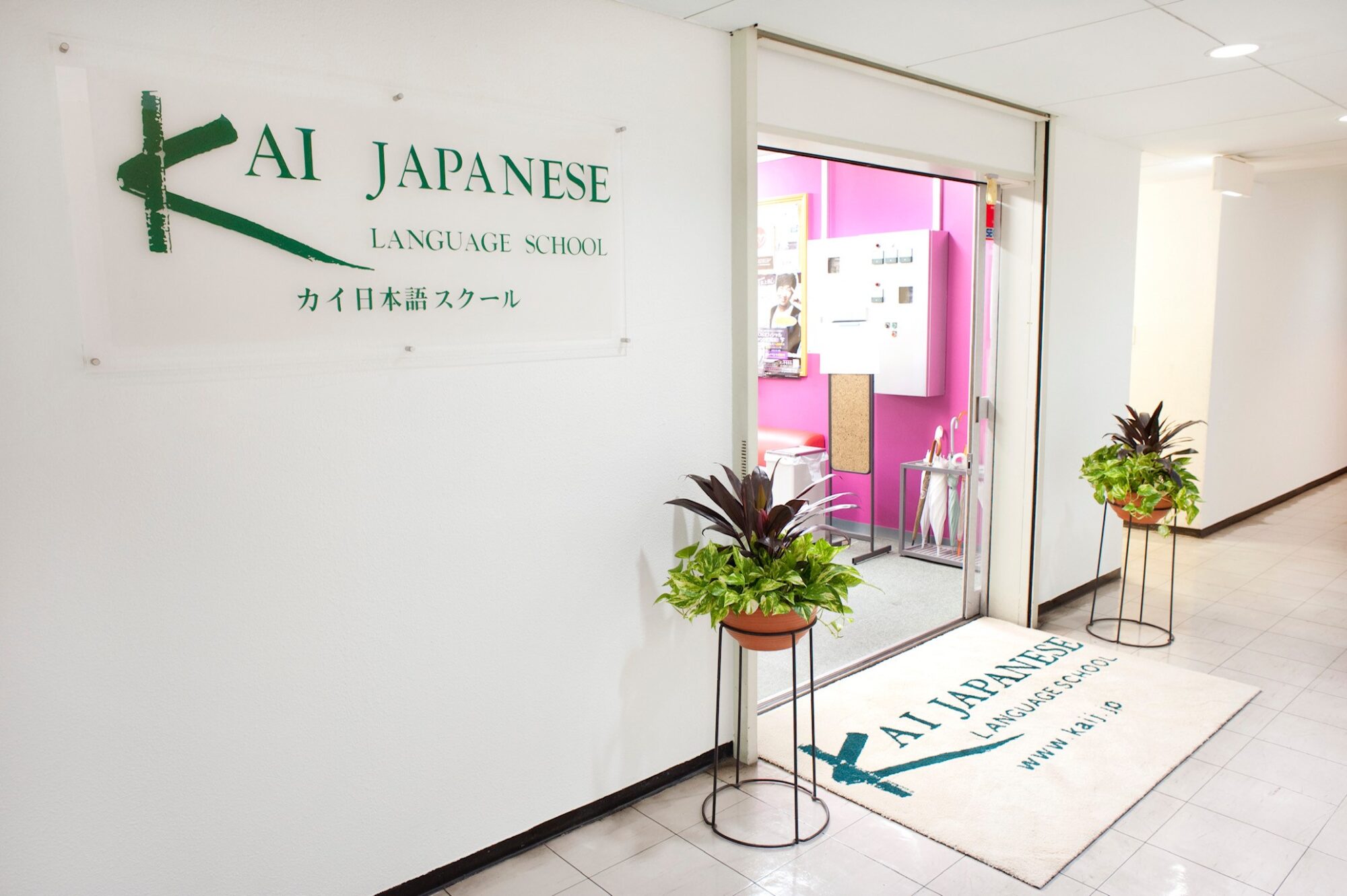 No. of Students

General Course: About 230
Practical Conversation Course: About 40

No. of Classes

General Course: About 16
Practical Conversation Course: 6

Class Size

General Course: Average 10 - Maximum 16
Practical Conversation Course: Average 5 - Maximum 10

No. of Levels

General Course: 8 from beginner to advanced
Practical Conversation Course: 6 from begginer to intermediate

Major Nationalities represented

About 40 countries regularly, mainly in Europe and the U.S., including the U.S., Spain, Italy, France, Germany, the U.K., Hong Kong, Taiwan, etc.

Age Requirement

General Course: High school graduate or equivalent
Practical Conversation Course: 18 years of age or older (those under 18 years of age may be allowed to take the course after being interviewed and verified)

Start Dates

General Course: January, April, July, October
Practical Conversation Course: Every Monday (complete beginners of Japanese should start on the first day of the level 1)

Minimum Enrollment Length

General Course: 3 months
Practical Conversation Course: 1 week

Accommodation

Homestay, Sharehouse, Short-term furnished apartment, Hotel, Hostel, etc.

School Details

●Multinational environment with students from more than 40 countries
●Conveniently located just a 5-minute walk from Shin-Okubo
●A member of IALC (International Association of Language Centres), an International association for accreditation of language schools
●Received ISO 29991 and third-party evaluation certification from the Association for the Promotion of Japanese Language Education
●General course has digitized proprietary teaching materials, including videos and quizzes, available on iPads.
●Business Japanese language program that meets the standards for Business Japanese language compliant programs set by the Association for the Promotion of Japanese Language Education
●Career support conducted by instructors who are nationally certified career consultants is also available.