4 Reasons Why You Should Choose Homestay
Do you Love Japan? Wanna go deeper and know more about Japan?
If you do, we advise that you choose homestay as your accommodation! Already visited Japan, several times? First time visiting Japan? Doesn't matter!
We guarantee you will experience Japan in a way you can never do by living in an apartment alone, or shared house with other international students. In this column, we will give you 4 reasons why we, Homestay in JAPAN!!, recommend you to homestay!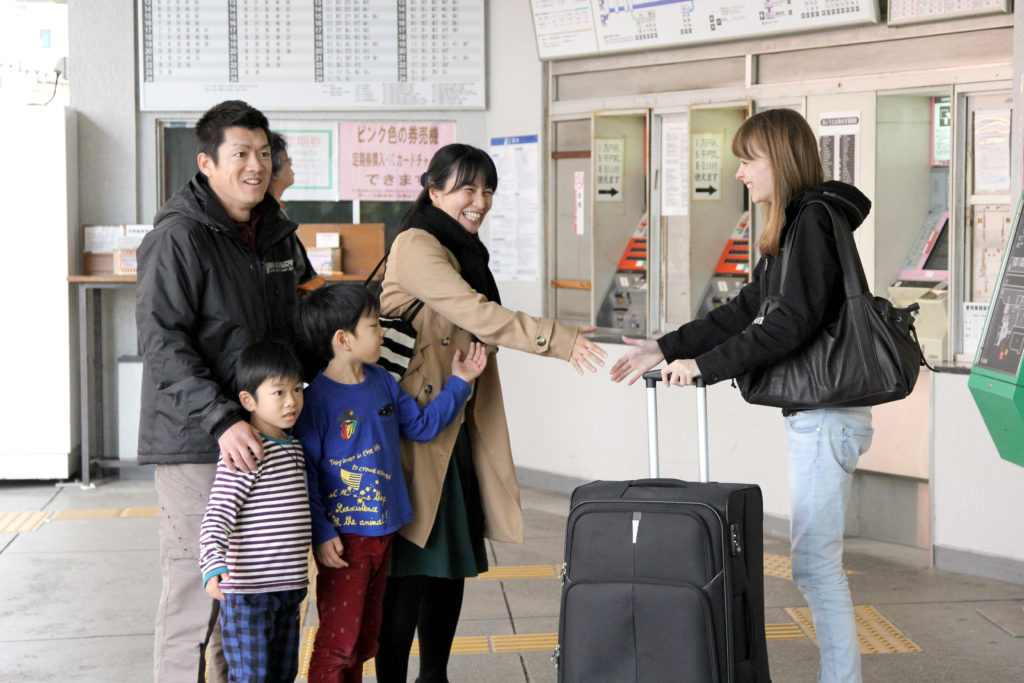 Do you have any place in mind that you want to go in Japan? Maybe you want to go around a variety of convenience stores and drugstores, buying products only sold in Japan, or visit izakaya (a Japanese informal bar) to enjoy appetizers while smacking lips for good sake. Some of you might want to go to a famous theme park. Everyone has their own idea of having fun.
However, there is a kind of place that's close to you but hard to get to, even though you're living in Japan—a residence Japanese people actually live in. What's domestic life like in Japan? What kind of living habits do Japanese people have? Seeing it with your own eyes can make you understand their mindset and sense of values more deeply.
Homestay is beneficial to you, in a way you get to actually experience a Japanese life, that you'd never get to know from the internet or just walking around a town.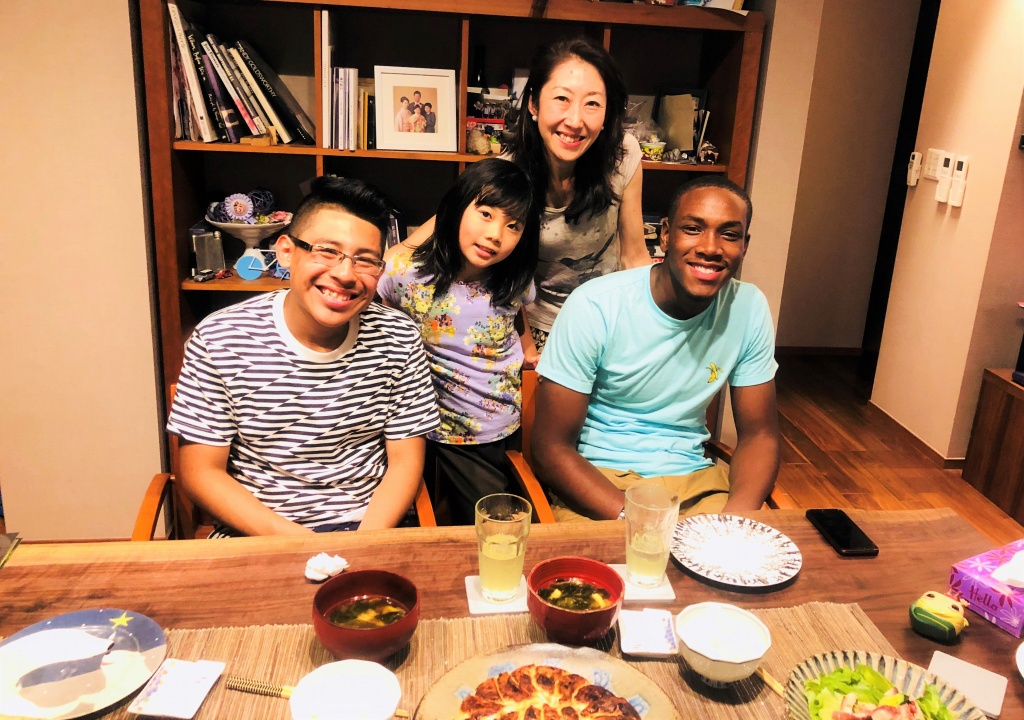 It's not uncommon for an international student to feel...
"I've come all the way to Japan, but the school time is the only chance to speak Japanese because it's hard to make Japanese friends."
Maybe at high school or university, you can befriend local students with international interests rather easily. At language school where you're surrounded by Japanese non-natives, on the other hand, you have a rarer chance of making Japanese friends.
Now, that's where homestay comes in. First off, you will be living with Japanese natives to whom you can utilize your newly acquired vocabulary. In addition, your host family can teach you what you don't learn at school. For example, you can learn practical teen slang from younger members of your host family.
Homestay in JAPAN!! matches you up with a host family according to your requests, such as "I want my host family to talk to me in Japanese a lot" or "I want a host family who can speak English as I'm not confident in my Japanese yet".
(Availability is subject to change due to the nature of your requests and busy seasons.)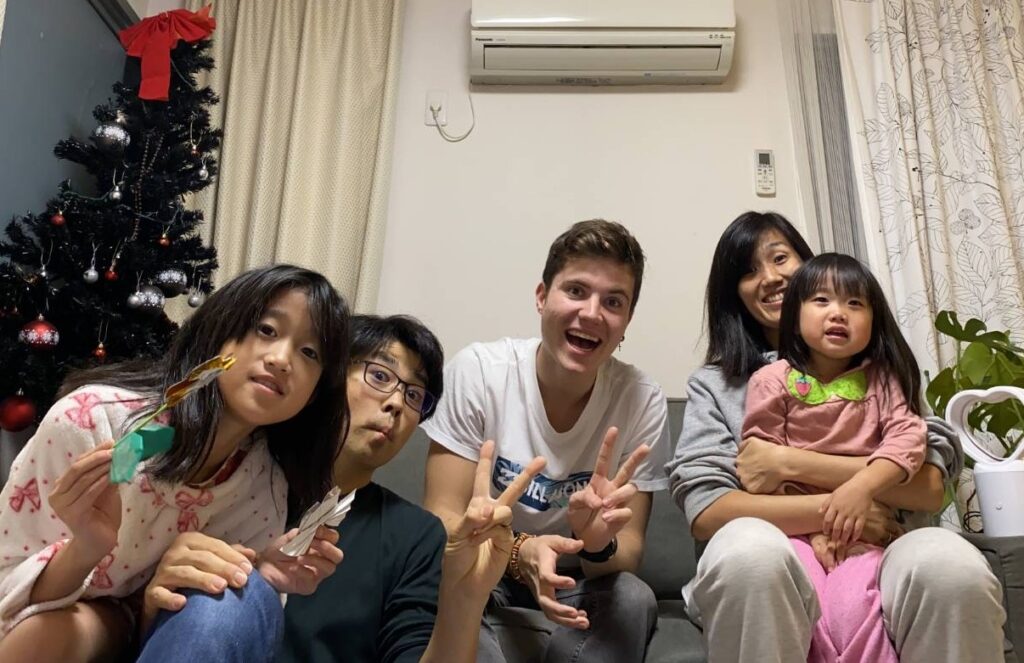 Japan is said to be a relatively safe country so you don't need to worry much about public security. What you do need to worry, however, is how vulnerable it is to natural disasters. There are more than a hundred active volcanoes nationwide, and often we get earthquakes and typhoons, too. Although, most of the time, damages are not severe, sometimes a typhoon cuts power, and an earthquake upsets the transportation system. Homestay gives you a sense of security, as your host family will be there to support you when you're forced into troubles like these.
You'll also appreciate their support when you need to go see a doctor. It'd take a lot of courage to make a doctor's appointment and have yourself examined in an unknown place where your language is not spoken. Isn't it reassuring that your host family can go with you to a doctor, talking to them and explaining your symptoms?
When you face troubles like these, gaining host family's support is definitely one of the advantages of homestay.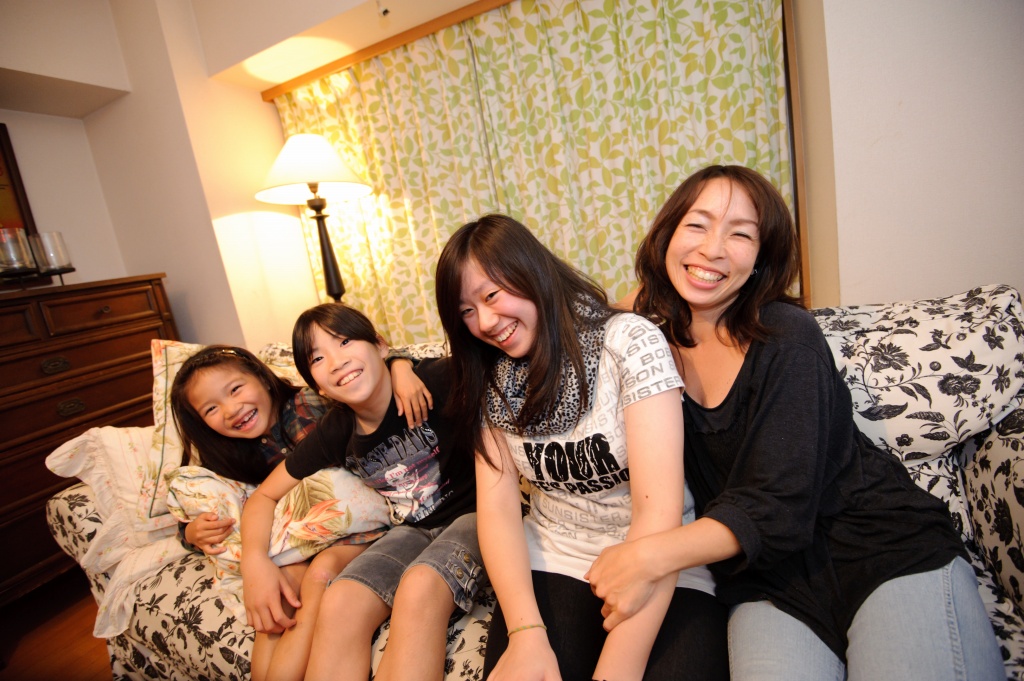 A lot of language schools center around big cities, like Tokyo, Aichi and Osaka. In these areas, rents are higher than those in suburbs. If the place is close to a train station, they get even higher. Although it may vary based on location, the average monthly rent within 23 wards of Tokyo is 79,000 JPY for a studio or 1 bedroom apartment. If you include other expenses—food and groceries, utility bills, internet bills, etc., the total monthly living cost goes over 100,000 JPY.
Homestay, on the contrary, provides you with basic furniture items, and the charge includes utility and internet costs, but most of all, your host family cooks for you. Living alone tends to create a bad eating habit, as you may be too busy with your school, social life, part-time job, etc. to make proper meals yourself. With homestay, there's no need to worry about maintaining a balanced diet, as your host family cooks for you.
At first glance, you may think living in an apartment will be cheaper but homestay includes not only housing, but also furniture, Wi-Fi, meals and all that.
Arranging everything by yourself to prepare a living environment will surely be overwhelming, especially if you're being in Japan for the first time and at a loss for what to do. With homestay, you can easily start your life in Japan, with no stress.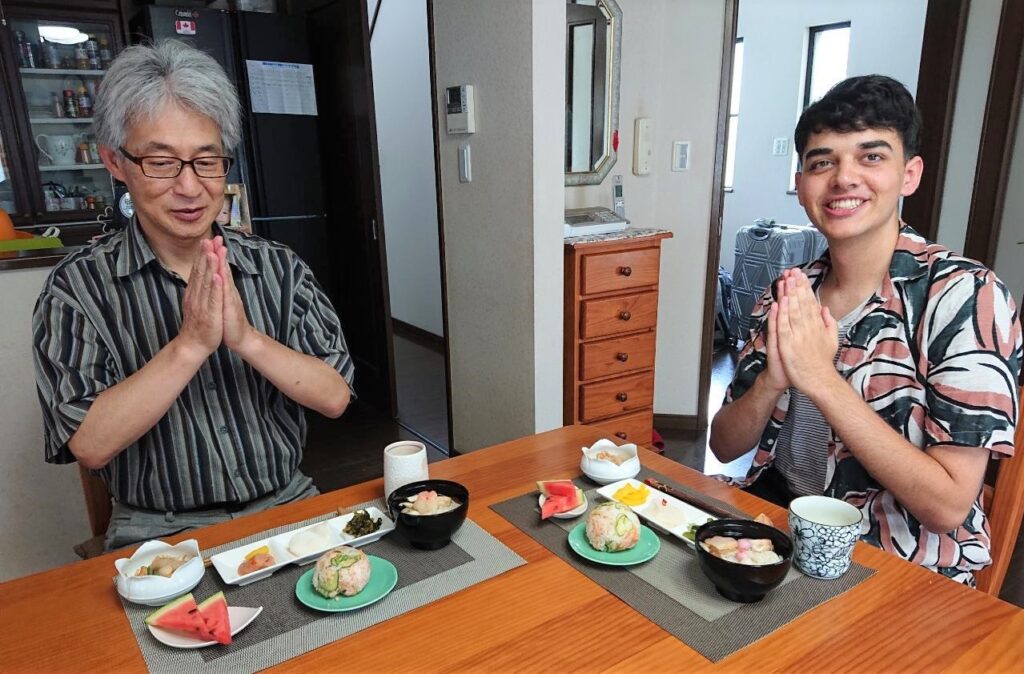 AZARYA, Indonesia
My homestay experience has been great!
Host mother has been welcoming me very well. She showed me basic Japanese mannerism's and gave me good recommendations for where should i go when traveling around Japan. During my first week host parents showed me the way to the station and the train route to my school.
The family treat me to a restaurant once and i am very grateful for it. Overall, I am greatly satisfied with the whole experience!
Madeleine, Sweden
I was a bit hesitant about doing a home stay for over a month at the age of 50. In the end, there was no need to worry as I was matched with a very suitable family. My host family has been very welcoming.
As the host father's work takes him away for several days in a row, I have spent more time with the host mother. She has been very much like a friend for me. In addition to cooking and producing some marvelous food, she is always helping to explain any words I don't understand in Japanese and often explains better than the dictionary! Although the host father works a lot, he has taken the time to take me to the local izakaya and meet the neighborhoods friends while at home.
I have been part of the family while also having time for language classes, friends, networking and sightseeing. I have had a great experience and immersed myself in the Japanese culture. I would recommend a home stay for anyone who is considering coming to Japan for a while.
Penelope, Singapore
My homestay experience with my host family was awesome. They were very welcoming and helpful and gave me not just a home stay experience, an experience that made me feel so like home. With them, I felt like I had a father and mother looking after me.
Host father drove me to Matsushima and we had good sightseeing and spent quality time together. Host mother also shared her hobby doll making with me and we had a great time learning how to sew a sock doll, and I brought a super meaningful "Omiyage" home. They knew I wanted a Matsuri experience, so they helped dress me up in an Yukata and brought me to their community Matsuri. The best part about doing a home stay is that you really understand the real culture, and feel the real omotenashi!
If reading this column has made you want to homestay, or know more about it, please contact us by clicking the icon below. We will hear out your requests and try our best to support you and realize your ideal homestay experience.